Blackman provided a table of stock market indicators similar to the illustration below. Economist surveys are always wrong, so if they think the market is going up, it is probably going down instead. Box-office receipts, Gift-wrap sales, the Philadelphia Fed's survey, the NFIB confidence survey, Food services & drinking places sales, Truck tonnage and Presidential ratings are all directly related to stock market movements. If they are up, the stock market tends to be going up as well.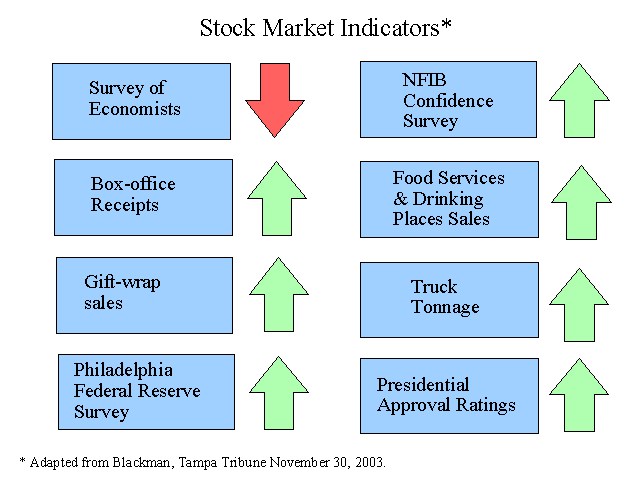 __________________________________________________
See Economic Indicatiors for more that 50 other indicators of where the market is headed.