Citation: Martin, J. R. Not dated. Continuous improvement plan do study act graphics. https://maaw.info/PDSAGraphic.htm
The exhibit below is from the Summary of The New Economics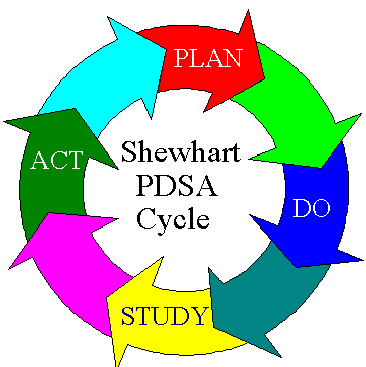 This graphic is from MAAW's Chapter 8
This illustration is from the Continuous Improvement Topic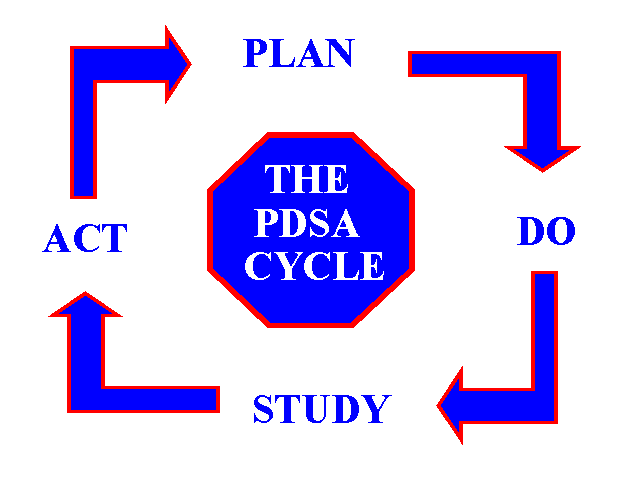 The graphic below is from the Francis and Gerwels summary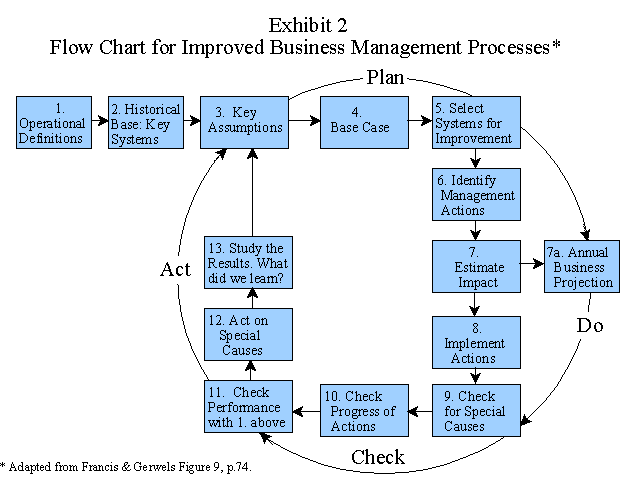 The two illustrations below are from Imai, M. 1986. Kaizen. (Summary)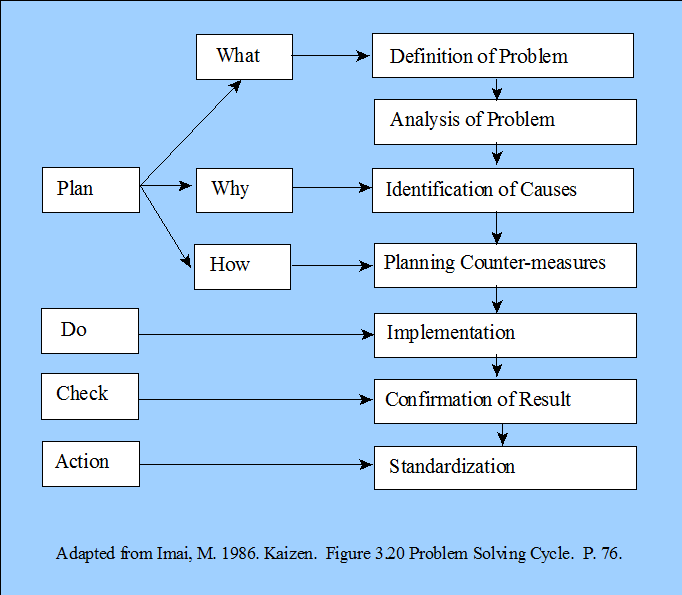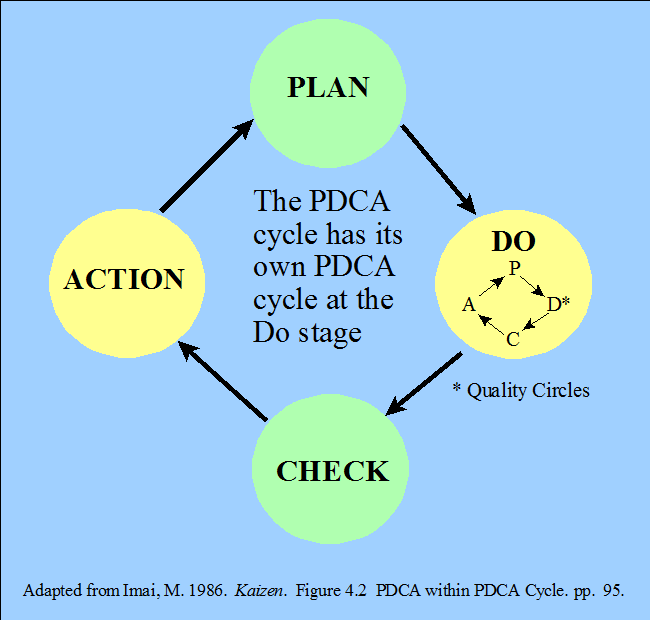 ___________________________________________________
Related chapter and summaries:
Deming, W. E. 1993. The New Economics For Industry, Government & Education. Massachusetts Institute of Technology Center for Advanced Engineering Study. (Summary).
Francis, A. E. and J. M. Gerwels. 1989. Building a better budget. Quality Progress (October): 70-75. (Summary).
Imai, M. 1986. Kaizen: The Key To Japan's Competitive Success. New York: McGraw-Hill Publishing Company. (Summary).
Martin, J. R. Not dated. Chapter 8: Just-In-Time, Theory of Constraints, and Activity Based Management Concepts and Techniques. Management Accounting: Concepts, Techniques & Controversial Issues. Management And Accounting Web. https://maaw.info/Chapter8.htm